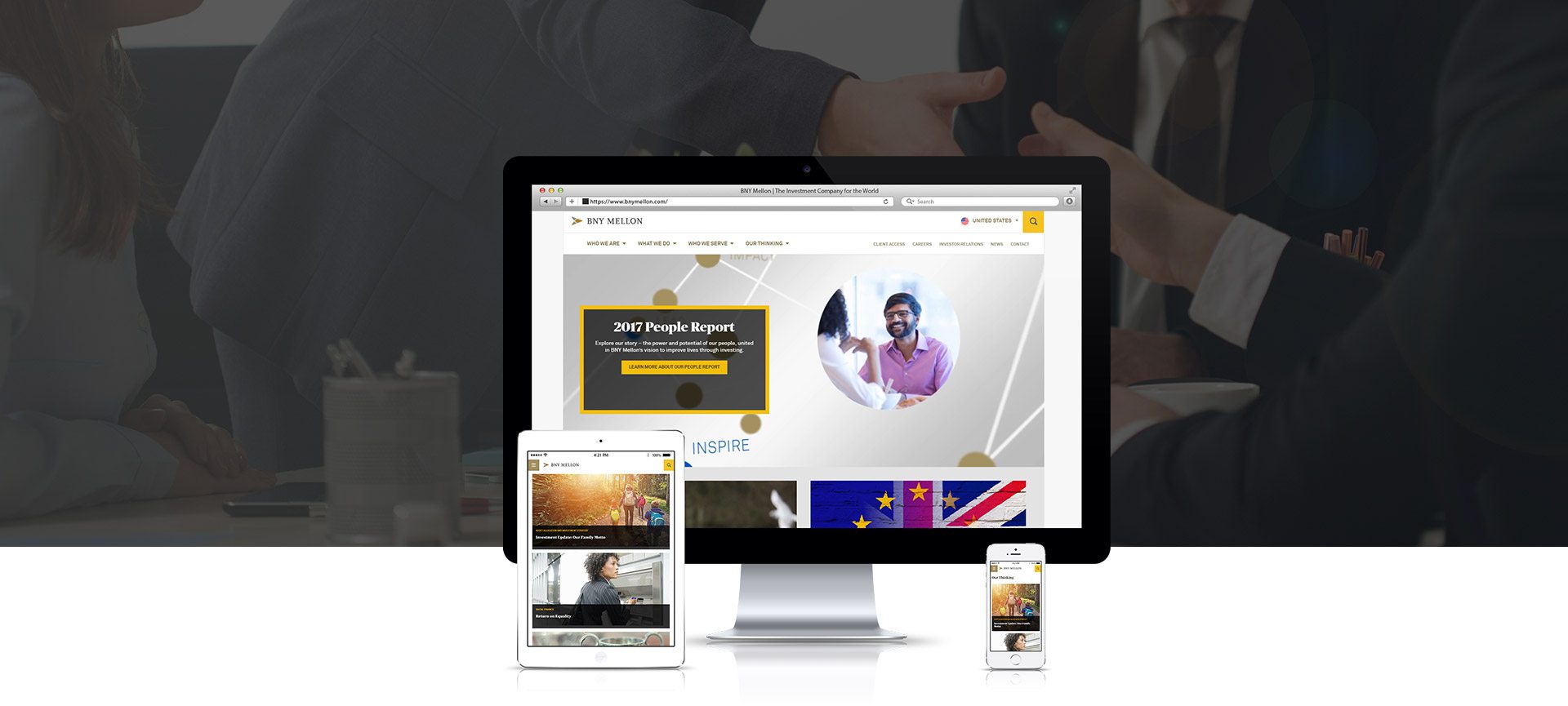 BNY Mellon
Project Description
In collaboration with our revenue marketing partners at Demand Spring, Inkline participated in a massive marketing automation rollout for BNY Mellon. As part of this project, Inkline was tasked with managing and developing the integration of all external marketing applications with their new marketing automation tool (Marketo).
Solution
During the initial discovery we identified over 20 applications across 3 business units that needed to share their data with Marketo. These applications include: SFDC, DemandBase, GA, Adobe Analytics, Vidyard, CrownPeak, Gygia, Cvent, Webex, Maxmind, BrightTalk and more.
The sheer amount of applications to integrate presented several challenges. Given that a potential new lead could convert from anonymous to known via any one of the above mentioned applications, we needed to ensure that all components would submit user data into Marketo and that marketo would in-turn inform all other system of the user's information. Developed over a 16 month period, all applications were integrated into the centralized marketing automation solution. This enabled data to be shared across all 20 applications and allowed BNY Mellon to personalize the end user's experience across the entire application suite. What this means for BNY is simple, when a new user arrives at any of their web applications their usage behaviour, personal information and interests will be synced across all applications. For example, if a user has registered for an investment seminar via Cvent, the next time they visit bnymellon.com they are going to see personalized content pertaining to investments on the home page. A truly personalized experience across the BNY application suite.