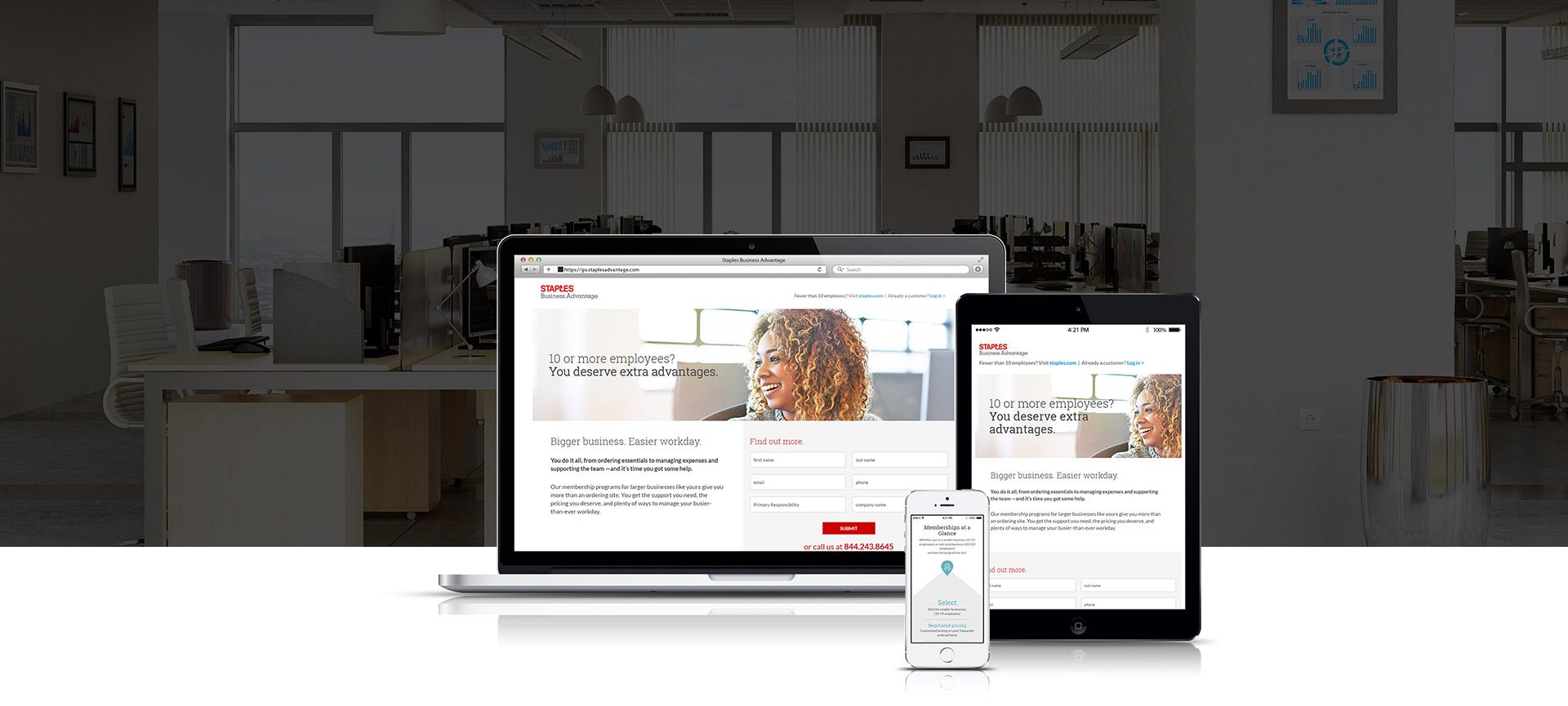 Staples Business Advantage
Project Description
As part of their ongoing efforts to expand in the B2B sector, Staples is constantly bringing in new applications to enable their efforts. One of the many challenges to adopting new technologies and services on a regular basis is keeping your user data properly centralized. This is where our team came in to help.
Solution
The Inkline team helped Staples Business Advantage integrate all their marketing resources (White Papers, Case Studies, Videos, etc.) across all systems within a new centralized Marketing resource platform called uberflip.
We also participated in integrating uberflip into Marketo for lead capture and tracking purposes. Marketo then in turn syncs all lead records to Salesforce. This allows Staples Business Advantage to pre-qualify their potential clients needs based on their buyer persona established in the resource hub.
If a given individual has been established as a "Facilities Manager" based on the resources they consumed then staples' salespeople can in turn better position themselves when approaching new clients. This helped Staples realize an increase in deals closed as well as reduce the cost-per-lead.