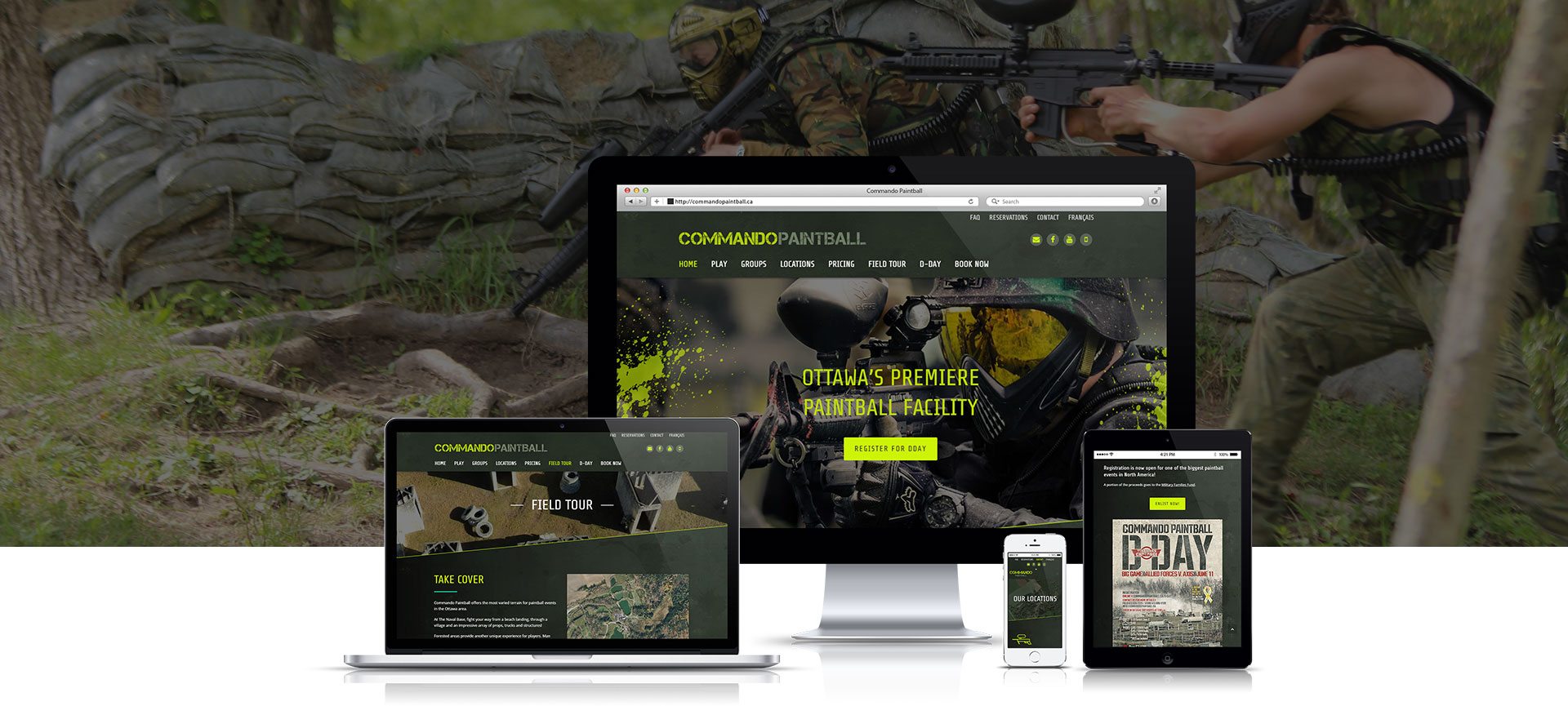 Commando Paintball
Project Description
A valued client since 2010, Commando Paintball required a rebuild of their existing website. Requirements included providing capability for managing online booking requests, event registration, multi-lingual content and e-commerce. The event field is run seasonally, which made providing the ability for the client to make updates to content a necessity.
Solution
Inkline Media leveraged WordPress to provide a responsive e-commerce site to replace their HTML version. Both French and English languages are available to Commando's loyal client base, which includes paintball enthusiasts from Quebec and Ontario. Forms are available on the website for groups to register, complete waivers and make special requests.
A special weekend each spring, D-Day attracts celebrity guests from far and wide to compete in the largest paintball event in North America. Inkline set up ticket purchase and event check-in for Commando, which attracted over 1500 participants. The online purchasing and registration tools provided by our development team helped to make it a tremendously successful event.