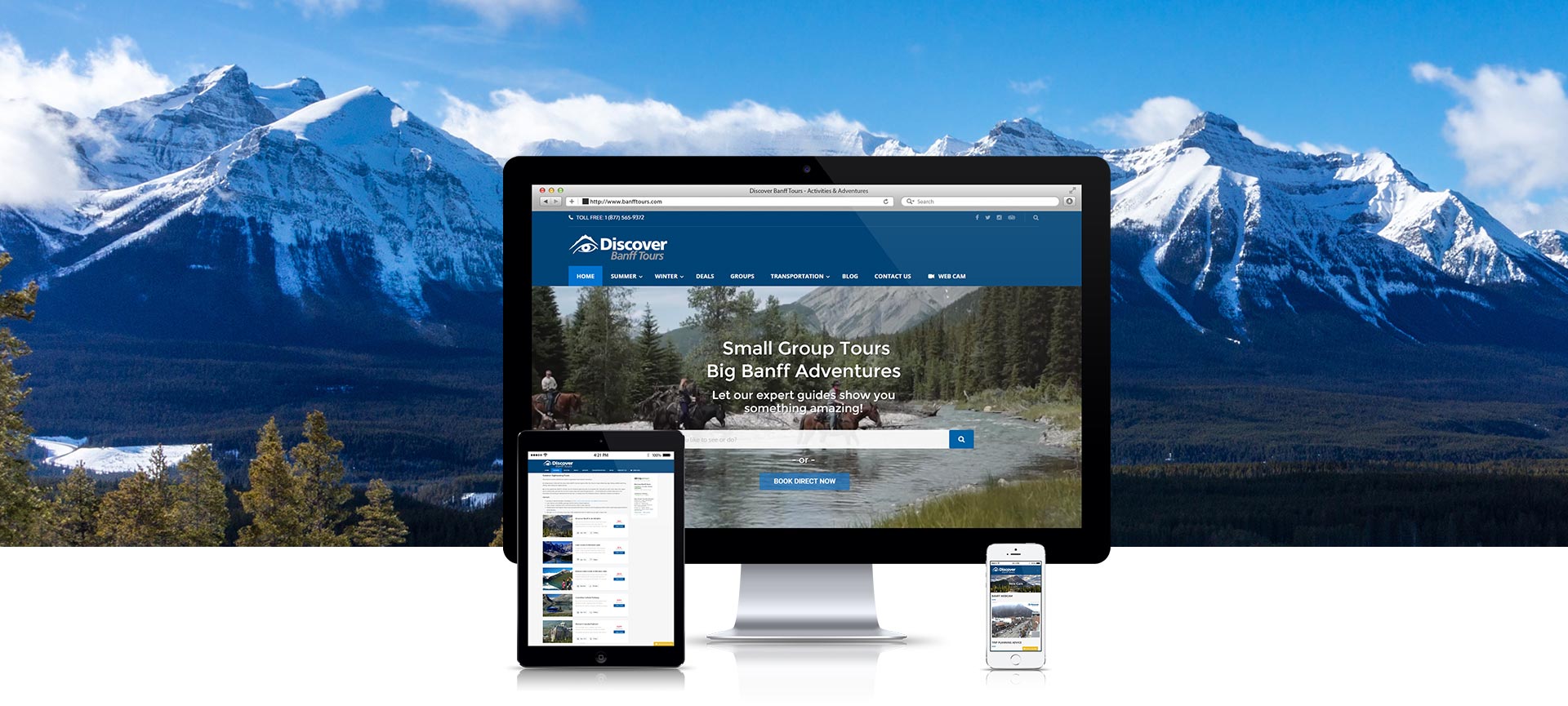 Discover Banff Tours
Project Description
Discover Banff Tours is an adventure tour company that owns and operates a number of tour companies in and around Banff, Alberta. In need of a new site, but not yet ready to move off their existing legacy booking engine, we helped them implement a WordPress website with WooCommerce.
Solution
We implemented a full set of complex taxonomy for their tours into the site on WooCommerce and setup integration between WooCommerce and their legacy internal booking engine. The taxonomy schema stores and relates tour categories, pricing based on age, booking time/date, availability, tour types, features, seasonality, restrictions, tour bundling, transportation, accommodations etc.
This allows WooCommerce to provide a great front-end user experience, tour searching, advanced multi-faceted search, and the marketing team is empowered with tremendous control over the website content.